Academic programming
Montessori Academy of Windsor offers a welcoming, stimulating environment that cultivates your child's independence, self-esteem and social & academic potential, with an individualized curriculum that will lay the foundation for a lifelong love of learning.
Our goal is to encourage and nurture the child's natural love for learning, creativity and independence. The elementary years are the most important in a child's love for learning and enjoyment of school. Language and math are approached in a concrete way. By the age of 5 children are reading phonetic words, assembling the numbers 1 to 100 sequentially and learning to keep a record of their work. All materials are attractive to the child as they are authentically Montessori; they are created with detail, precision and rich colours.
Language
Punctuation, parts of speech, poetry, reading and comprehension are all stepping stones for the early elementary aged child. They are introduced to the library, independent research, and the opportunity to complete and present monthly projects to the class.
Math
Fractions, geometric solids, and the application of the 4 mathematical operations becomes exciting for the child. All lessons are experienced with concrete beads, cubes, skittles etc. All lessons are approached in different ways and the materials are used until the child feels he/she no longer needs them and can calculate in an abstract way. A solid foundation in math is paramount for a child to learn, understand and enjoy this area.
Cultural Materials
Everything relating to history, botany, science, zoology, art, computer and music. We offer a variety of materials in these areas and the children are encouraged to research more in any area of interest. We have our own library of resources for their use on a daily basis.
Music
This program is offered twice weekly with emphasis on rhythm and movement. Individual piano, or vocal lessons are offered through the course of the academic day. The children perform twice annually for families to enjoy. Our winter and spring concerts include poetry, drama, song, and musical performances; each child is offered the chance to perform.
French
Three times weekly, instruction is offered in Canada's official second language . Lessons are conversational and music is incorporated in many of the lessons for the children's enjoyment. The computer is visited several times through the week offering time to learn keyboarding, math, and language and art activities through the use of several different software programs.
Mandarin
This is an important element in preparing students for the 21st century global economy. With China's rise as an economic superpower, Mandarin Chinese is increasingly seen as a must-learn foreign language. MAW is the first elementary school in Windsor to offer Mandarin. After school, private lessons will be offered to students from other schools as well.
Practical Life
This program includes advanced crafts, sewing, weaving, lacing etc. The children are given opportunity to be able to create and appreciate one another's work. They are encouraged to visit this area through the course of the week to aid them in their focus, concentration and creativity.
Physical Education
All the children are expected to participate in outdoor activity in a school playground or going for nature walk. Please insure that your child is dressed appropriately during the winter months. Leggings, boots, coats, hats, mittens and scarves when needed. During the warm seasons, please be sure to bring hats and apply sunscreen on our child. Label your children's belongings in order to avoid loss or confusion.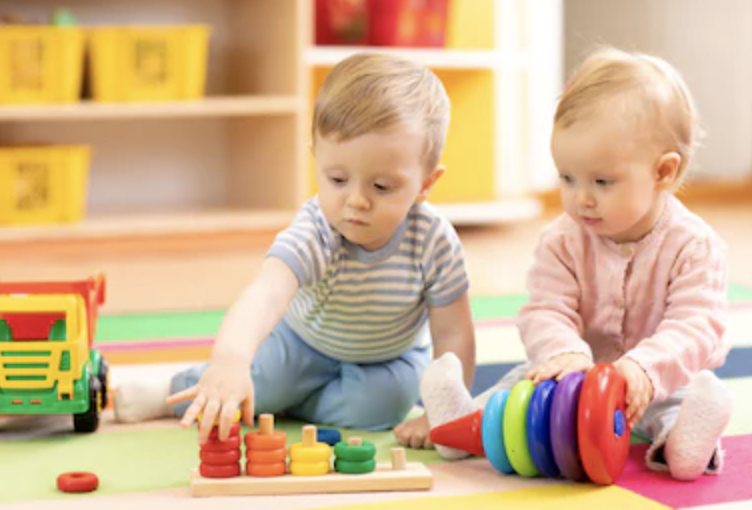 Infants Ages 3 months – 18 months
The first years of a child's life are times of intense and accelerated development. The child's brain and intellect are racing. During this time, it is crucial that the child's unique needs are met, that their growth is aided, that they encounter to obstacles, and they are given the time to explore their world.
Toddlers Ages 18 months- 2½ years
The Toddler classroom is comprehensive, challenging and diverse. The environment is designed to allow the children to explore and develop concentration and coordination.
Children need to be able to explore and discover their surroundings as they are in the period of the 'absorbent mind'. These children are curious about everything, as they are attracted to everything that stimulates their senses, which they are learning about through their surroundings.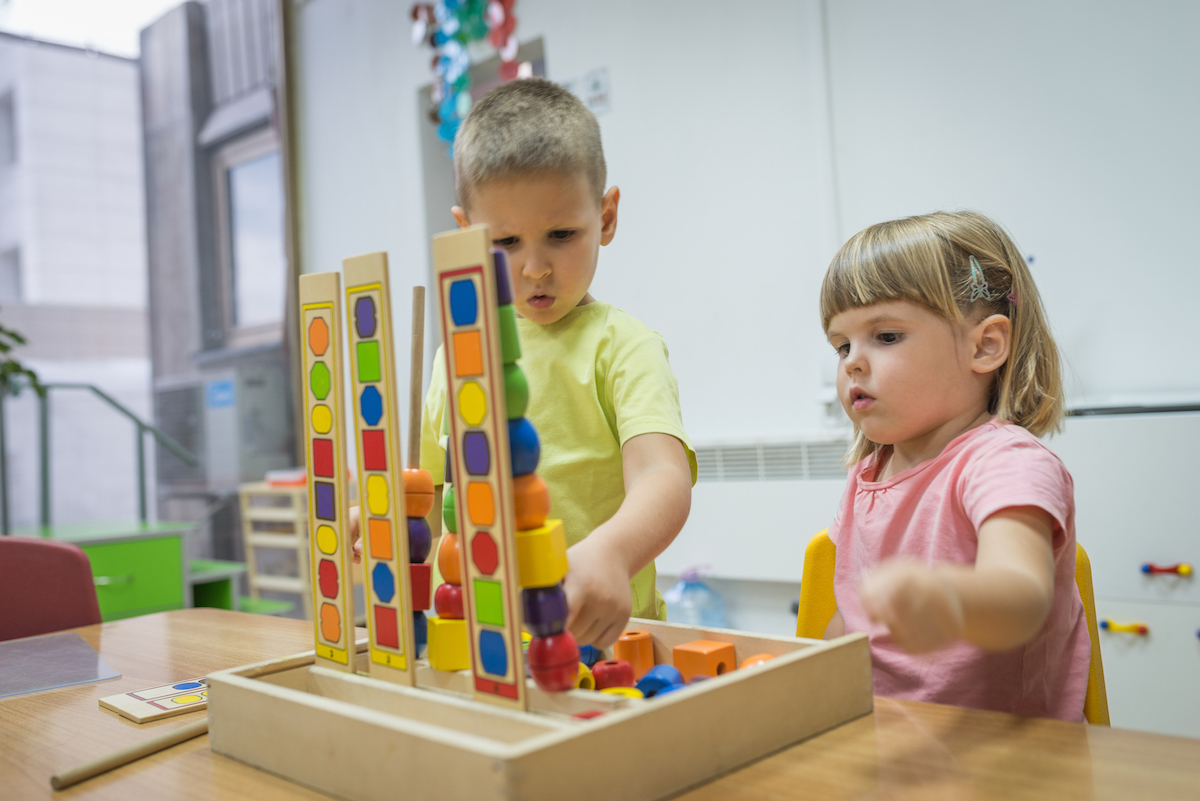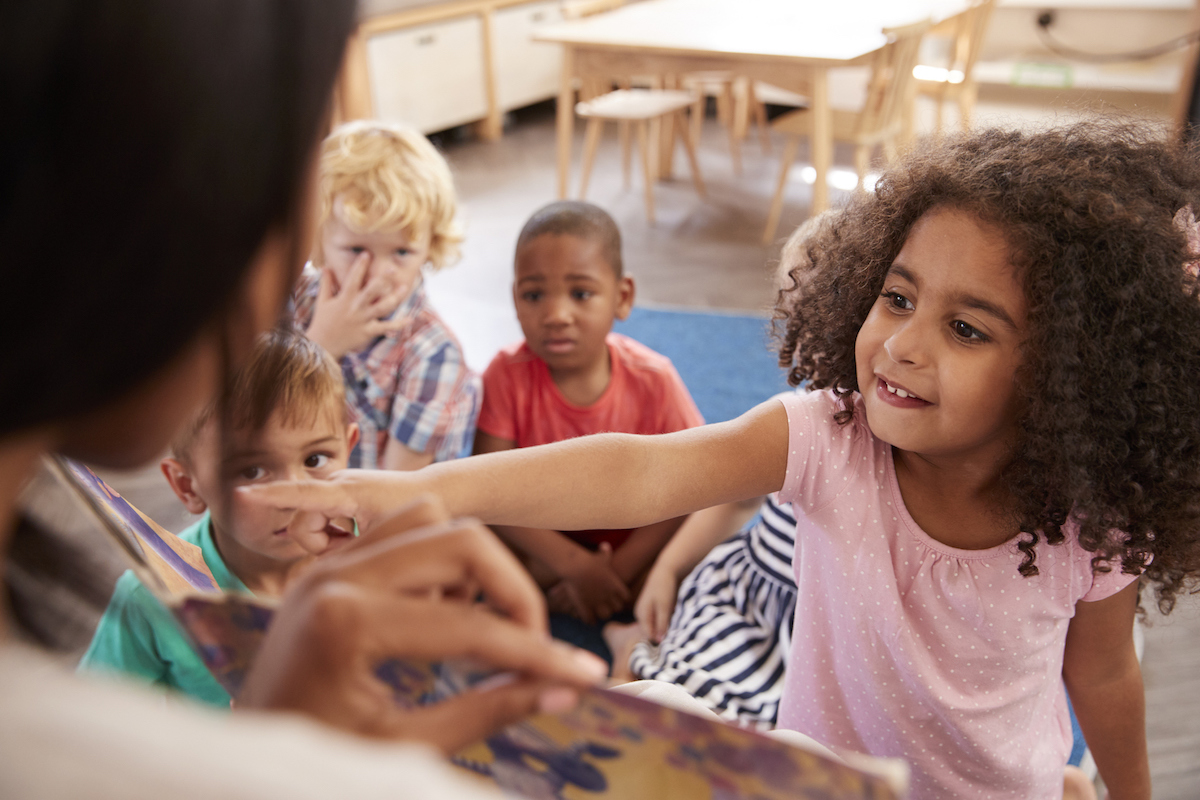 Pre-K Ages 2½-5 years
The Casa classroom invites exactness, precision and an aesthetically pleasing environment in which the children learn to respect one another and the materials around them. The materials are purposeful, clean, neat and complete.
A Montessori environment is prepared for children from the age of 2 ½ to 6 years, together in one class, with materials appropriate for each level. The Casa classroom ratio is 8 children to 1 teacher. Children accomplish their goals and work independently by gaining confidence and practice in a particular skill. This classroom focuses on all five areas of the classroom: Practical Life, Sensorial, Math, Language and Cultural.